All events and schedules are subject to change due to the current COVID 19 pandemic.
Family of 4 membership: $65.00
Seniors / Students: $10.00
Children 12 & Under: $6.00
Railroad Museum
The Victorian style house, built in 1916, is now home to a number of exhibits that pay tribute to the region's rich lumber, mining and railroading heritage. The building also houses the museum's gift shop, washroom facilities and quaint tea room serving hot and cold refreshments during the summer months.
Prescott Park
Former Capreol mayor Harold Prescott helped to secure the donation of Canadian National Railways steam locomotive #6077 in 1967 and Prescott Park is named in his honour.  The park is home to lush gardens and a very unique collection of rolling stock. There are picnic tables on site for visitors wishing to bring their own lunch.
Daily Admissions
Adults: $14.00
Seniors (55+) / Students: $10.00
Children 12 & under: $6.00
Children 4 & under: FREE
26 Bloor St. Capreol,
Ontario, Canada, P0M 1H0
Heritage Centre
The former Capreol Municipal Building was once home to the Capreol Fire and Police departments. Located steps from the museum, the building showcases a variety of exhibits which reflect on the region's social heritage and the early history of the town. The Heritage Centre is also home to a model railroad display and a locomotive simulator.

Jim | Ontario Highlands
"Absolutely marvelous place to visit, the staff are helpful, friendly and knowledgeable about the Center and its content and history."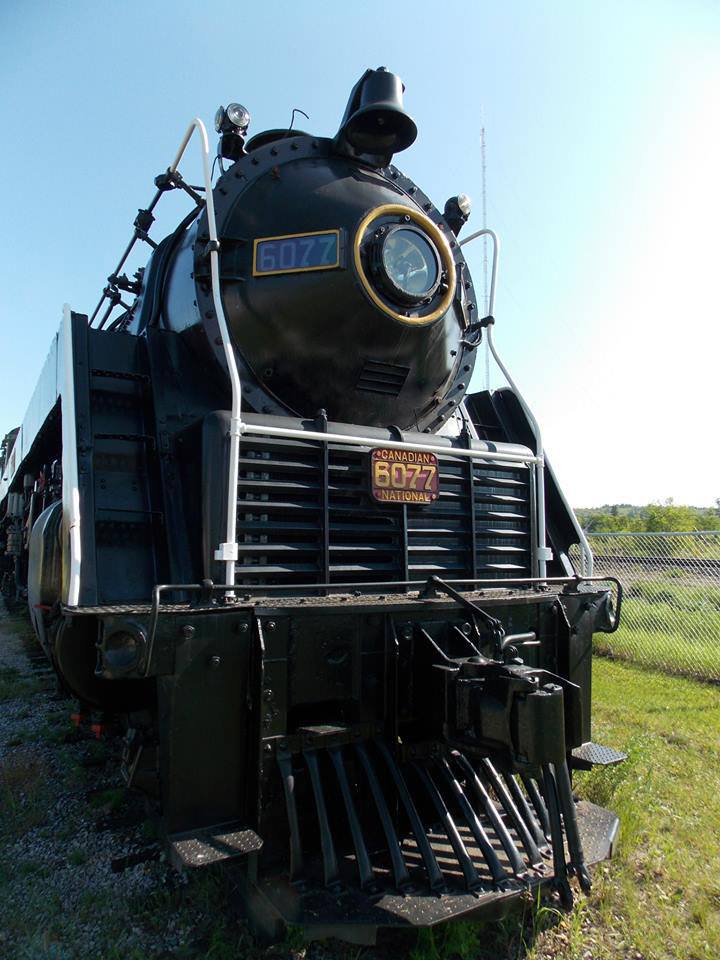 Website developed in partnership with Destination Northern Ontario and FedNor